Environmental Services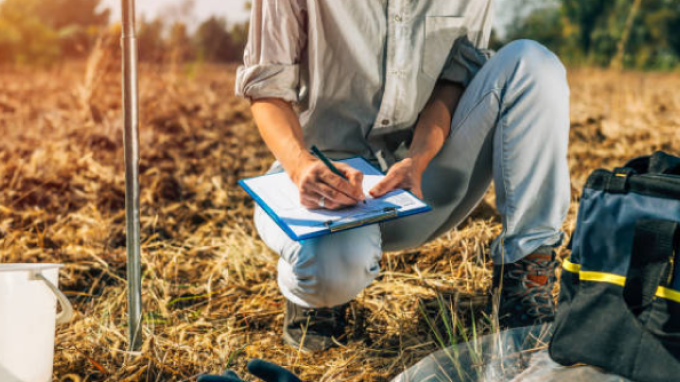 Overview
BB&E provides staff with extensive experience and technical competence in environmental services, including environmental assessments and investigation; environmental remediation/restoration; environmental planning; environmental justice; Environmental Management Systems (EMS); National Environmental Policy Act (NEPA); natural and cultural resources; environmental compliance permitting and regulatory support; to mention a few. Our multi-disciplined professionals in civil, chemical, environmental, and geotechnical engineering, and biologists, geologists, environmental planners, and environmental technicians have the education, experience, and regulatory knowledge to provide expert level recommendations necessary for handling environmental projects efficiently and fairly.
Expertise
Environmental Assessments and Investigations
Whether we are helping clients with third-party evaluations of existing affected properties or implementing site investigation work plans, BB&E's approach to managing environmental assessment and remediation activities involves utilizing the most efficient path to regulatory site closure. BB&E conducts assessments and investigations ranging from American Society for Testing and Materials Standards (ASTM) Phase I environmental site assessments (ESAs) to limited site or extensive subsurface investigations, complete with field service capability and a diverse staff of environmental assessment professionals.
Environmental Remediation/Restoration
BB&E has experience in performing environmental remediation services for a variety of federal and private sector clients in 50 all states and Puerto Rico. We are experienced with numerous regulations, including the Comprehensive Environmental Response, Compensation, and Liability Act (CERCLA), Resource Conservation and Recovery Act (RCRA), Superfund Authorization Reauthorization Act (SARA), Safe Drinking Water Act (SDWA), Clean Air Act (CAA), Clean Water Act (CWA), Toxic Substances Control Act (TSCA), Emergency Planning and Community Right to Know Act (EPCRA), the National Environmental Policy Act (NEPA), and State of Michigan environmental laws. BB&E utilizes web-based regulatory databases of the latest federal and state regulations for all states where we perform work. To assist in conducting project research, BB&E maintains a current electronic library of federal and state regulations, monitoring the regulatory environment for changes in environmental laws that affect our clients. We have conducted projects in all phases of the CERCLA process, including Preliminary Assessments (PA), Site Investigations (SI), Remedial Investigations (RI), Feasibility Studies (FS), Remedial Design (RD), and Remedial Actions (RA). We have extensive experience in the area of remedial process optimization (RPO), providing cost effective, accelerated solutions to clients dealing with the high cost and limited effectiveness of operating remediation systems. We have conducted numerous long-term operation/long term monitoring (LTO/LTM) projects.
BB&E personnel are duly licensed and registered engineers, geologists, hydrogeologists, or scientists in numerous states across the nation. They have conducted remedial actions involving the evaluation, containment, removal, excavation, or in-situ treatment to remediate contaminants commonly identified in soil, groundwater, sediment, and surface water in sensitive areas at various sites including sites with the following contaminant classes:
Per- and Polyfluoroalkyl Substances (PFAS)
Petroleum Hydrocarbons
Chlorinated Hydrocarbons
Asbestos Containing Materials
Lead Based Paints
Metals
Our design and management of remedial technologies include:
Source Removal
In-Situ Remediation Utilizing Soil Vapor Extraction, In-Situ Chemical Oxidation/Reduction
In and Ex-Situ Bioremediation
Hydraulic Control
Accelerated Natural Attenuation
Environmental Planning
BB&E provides environmental planning support that helps our clients define objectives; provide the necessary documentation assistance; gather community and stakeholder input; offer alternatives and solutions; and facilitate collaboration to keep environmental projects in full compliance with environmental regulations. Services include, but are not limited to:
Phase I & II Environmental Site Assessments (ESAs)
Phase I & II ESA Reporting
Stormwater (

Stormwater Pollution Prevention Plans

,

Storm Water Management Plans, Best Management Practices,

Inspections)

National Environmental Policy Act (

NEPA)
Public Outreach
Permitting
Environmental Justice
BB&E complies with EPA's directive to coordinate and implement initiatives that reduce environmental and health disparities for minority, low-income, and tribal populations and improve the air, water, and land in these communities. Our support assures protection of the environment while enabling commercial and industrial economic growth. Our solutions focus on mitigating environmental exposure and developing process safety and risk management plans to protect the communities our clients operate within and serve. Our services include:
Environmental Justice (EJ) screening/assessments (e.g., identification of nearby communities, mapping environmental indicators, etc.)
Evaluation of historic Environmental Health and Safety (EHS) reports (TRI reporting; annual air emission inventories;

National Pollutant Discharge Elimination System & Public Owned Treatment Works

reports; solid/hazardous waste reports; release/spill reports;

Resource Conservation and Recovery Act

reports;

Toxic Substances Control Act

reports)
Legislative review
NEPA assessments
State-specific permitting
Stakeholder and community engagement
Health Risk Assessments of impacts on disadvantaged communities
ISO 14001 Environmental Management Systems
Our team of ISO 14001:2015 Lead Auditors assist in all stages of Environmental Management System (EMS) development, integration, and support. We evaluate the EMS for conformance to ISO 14001 standards, provide a comprehensive report that identifies all noted areas of nonconformance, and provide recommendations to aid in overcoming conformance challenges.
BB&E performs activities and analyses including, but not limited to, management of the local program, development of EMS program-related guidance, and internal and external evaluations of EMS programs encompassing all applicable EMS protocols, assessment of evaluation results, and corrections of deficiencies at each designated installation or facility of interest.
NEPA, Natural, and Cultural Resources
BB&E provides National Environmental Policy Act (NEPA) support, including reviewing of NEPA and Environmental Impacts Analysis Process (EIAP) descriptions of proposed actions and alternatives; preparing/reviewing Environmental Assessments and Environmental Impact Statements; reviewing and assessing data for accuracy and validity; coordinating responses from stakeholders; and recommending acceptance/rejection of documents.
Natural Resources Support: we review existing data and contact appropriate agencies and sources for information on species and habitats of importance; perform surveys concerning listed species; prepare biological assessments; and develop management plans to ensure the protection of the species and their habitat.
Cultural Resources: Our staff obtains and reviews data, documents, and records relative to the preparation of cultural resource reports and management plans covering archaeological, historical, ethnographic, and resources on or immediately beyond the boundaries of the facility that might be affected by activities. BB&E conducts investigations, field surveys, historical surveys, interviews, and other research to prepare plans to protect these cultural resources; evaluates applicable resource data against criteria for eligibility for listing on the National Register; and prepares Historic American Building Survey/Historic American Engineering Record (HABS/HAER) documentation, as needed.
Environmental Compliance Permitting and Regulatory Support
BB&E's services encompass all aspects of environmental compliance, including developing permit applications and compliance evaluations, and both designing and implementing environmental management systems. Our permitting and compliance services include:
Air Permitting/Compliance
Construction Permitting
Emergency Response Action Plans (ERAPs)
Facility Response Plans (FRPs)
Integrated Contingency Plans (ICPs) and Regional Contingency Plans (RCPs)

National Pollutant Discharge Elimination System (

NPDES) Permitting
Phase I/Phase II MS4 Permits
Resource Conservation and Recovery Act (RCRA) Permitting/Compliance
Spill Prevention Control and Countermeasure Plans (SPCC)
Stormwater Pollution Prevention Plans (SWP3)
Waste Management Permitting and Compliance
Wastewater Discharge Permits Applications and Renewals
PFAS
BB&E is an industry leader in providing environmental remediation and has a team dedicated to supporting Per- and Polyfluoroalkyl Substance mitigation and response initiatives for strategic planning, programming, acquisitions, data analysis, and technical consultation. We have successfully identified in excess of 800 Potential Release Locations (PRLs) for the Air National Guard (ANG), Air Force (AF), U.S. Coast Guard (USCG), and other federal and industrial clients. Our extensive experience enables us to mobilize our qualified teams to provide expert support at locations across the country.
For our Site Investigations (SIs) we prepare detailed work plans and sampling plans to account for the myriad of potential cross-contamination products which can be encountered and influence laboratory results. We employ comprehensive remedial management strategies and integrate requisite remediation technologies.
PFAS-Related Services Provided
Records Search
Preliminary Assessment (PAs)
Environmental Site Assessment and Site Investigation (SIs)
Conceptual Site Model (CSM) Development
Remedial Investigation (RIs)
Remedial Design (RD)
Remedial Action (RA)
Feasibility Study (FS)
Geographic Information System (GIS) Mapping
Groundwater and Fate and Transport Modeling
Water Well Surveys
Regulatory Negotiations
Data Management
Pollution Prevention
BB&E provides services to support the analysis, design, construction, operations, and maintenance of facilities, equipment, material, and processes to implement a pollution prevention (P2) program. Our staff performs services necessary to implement, update and support the Compliance Assurance and Pollution Prevention (CAPP) program. They conduct compliance site inventories and develop/support database tracking of these inventories and assist in ranking and prioritization of compliance site(s) by performing Operational Risk Management (ORM) and cost analysis to determine compliance burden.
Sustainability
BB&E's personnel provide discipline-specific design support in compliance with UFC 1-200-02 High Performance and Sustainable Building Requirements, which stipulates minimum sustainability requirements to achieve high performance and sustainable buildings in compliance with the Energy Policy Act of 2005, the Energy Independence and Security Act of 2007, Executive Order (EO) 13834, and the implementation requirements found in Guiding Principles for Sustainable Federal Buildings and Associated Instructions (HPSB Guiding Principles).
BB&E team uses these standards to provide informed advisory support for projects in consideration of Integrated Design Principles, Optimized Systems Performance and Energy Efficiency, Water Conservation, Indoor Air & Environmental Quality, Reducing Environmental Impacts, Utility Metering, and the implementation of renewable energy sources.
Environmental and Sustainability Training
BB&E's sustainability training covers a wide range of topics related to environmental and social responsibility. Topics may include energy efficiency, waste reduction, sustainable purchasing, and climate change. The goal of sustainability training is to help organizations operate in a more environmentally and socially responsible way, helping companies find ways to reduce their environmental impact.
Service leadership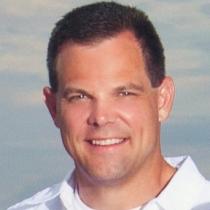 President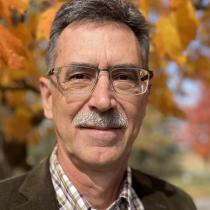 Vice President of Environmental A/E Services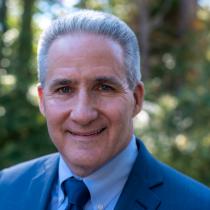 Vice President Federal Programs