BB&E Earns Top Workplaces Culture Excellence Awards for 2023
May 2023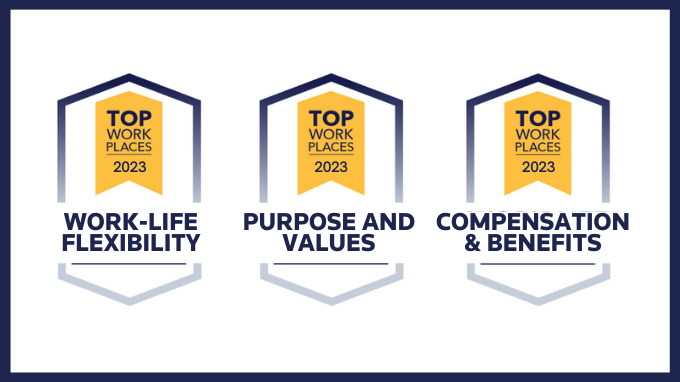 We have been selected as a Top Workplace for Compensation & Benefits, Work-life Flexibility and Purpose & Values.
These awards are the result of a third-party survey administered by an employee engagement technology partner.  The anonymous employee survey uniquely measures four different culture themes including: align, connect, coach, and perform, as well as research-backed information on employee engagement. 
BB&E is proud of this achievement, as these awards display the care and attention we strive to maintain in our organization allowing our employees to have the support, freedom, and inspiration to maintain an excellent culture.
Related News
BB&E, Inc. has been awarded #53 Top Workplaces 2022 honor by The San Antonio Express-News!
Zweig Group has announced the 2022 Hot Firm List, with BB&E named #6 out of 10 of the fastest growing AEC companies in the United States!