Hot Firm Award 2022
September 2022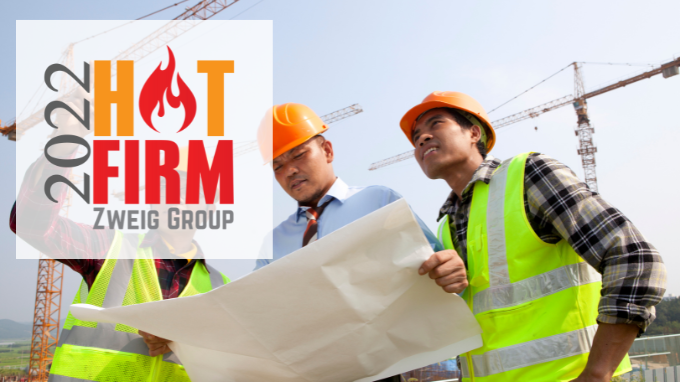 Zweig Group has announced the 2022 Hot Firm List, with BB&E named #6 out of 10 of the fastest growing AEC companies in the United States!
The Hot Firm Award is a more than two-decade-old awards program, ranking firms based on three-year growth in revenue, by both percentage and dollar growth. Hot List firms that have outperformed the economy and competitors to become leaders in their chosen fields.
Related News
The numbers are in: BB&E ranks #22 in the Midwest Region on the Inc. 5000 list of fastest-growing private companies, achieved by a two-year revenue growth of 430%!
BB&E, Inc. has been awarded #53 Top Workplaces 2022 honor by The San Antonio Express-News!
Inc. magazine revealed today that BB&E is No. 2453 on its annual Inc. 5000 list, the most prestigious ranking of the nation's fastest-growing private companies.