Number 22 in the Midwest!
March 2022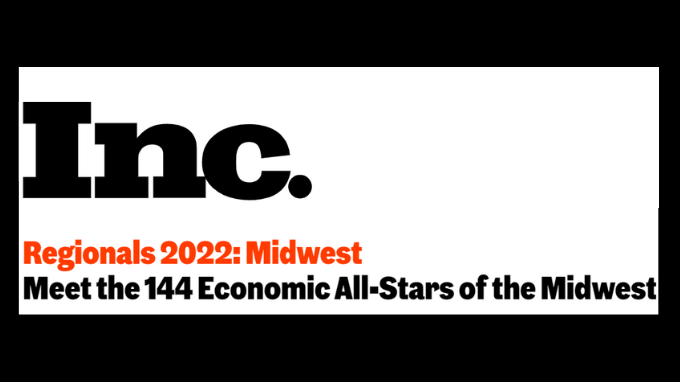 The numbers are in: BB&E ranks #22 in the Midwest Region on the Inc. 5000 list of fastest-growing private companies, achieved by a two-year revenue growth of 430%!
Born of the annual Inc. 5000 franchise, this regional 2022 list represents a unique look at the most successful companies within the Midwest region economy's most dynamic segment–its independent small businesses. Between 2018 and 2020, the 144 private companies listed had an average growth rate of 147% percent and, in 2020 alone, they added 19,821 jobs and nearly $11.7 billion to the Midwest region's economy. For more information in this, click here.
Related News
Inc. magazine revealed today that BB&E is No. 2453 on its annual Inc. 5000 list, the most prestigious ranking of the nation's fastest-growing private companies.
Zweig Group has announced the 2022 Hot Firm List, with BB&E named #6 out of 10 of the fastest growing AEC companies in the United States!
BB&E, Inc. has been awarded #53 Top Workplaces 2022 honor by The San Antonio Express-News!