Volunteer Event at Food Gatherers
October 2018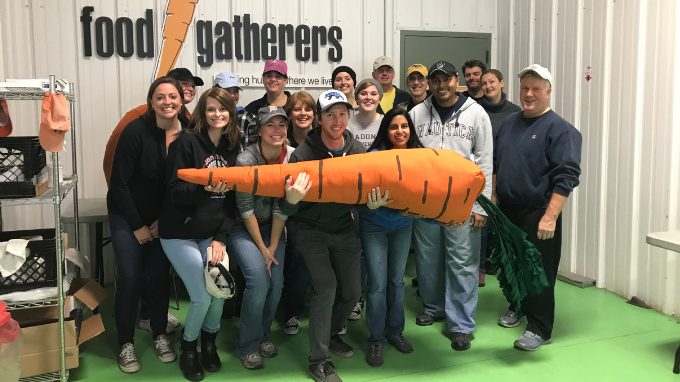 BB&E held another successful volunteer day at Food Gatherers in Ann Arbor, MI, contributing to the mission of alleviating hunger in Washtenaw County.
BB&E staff, family, and friends sorted through fresh produce donated by local businesses and farms. All overripe, damaged, or moldy produce was separated and composted; surplus storage boxes were recycled; and a bounty of fresh, ready-to-eat produce was boxed for distribution to nearby non-profit agencies. Ultimately, 1 ton of food was salvaged!  We're proud to have a small part in supporting this food rescue program, as well as its principles of efficiency, sustainability, and compassion. 
More information can be found at https://www.foodgatherers.org. 
Related News
Employees from the Northville, MI, office gathered at Gleaners Food Bank's Warren Distribution Center to volunteer their afternoon assisting the organization with their food allocation efforts.
Our San Antonio office volunteered at a local food bank and jointly prepared 921 boxes (27,630 pounds) of food alongside 75 other volunteers.